Harrison.ai CEO Dr. Aengus Tran on Using AI as a Spell Check for Health Checks
Clinician-led healthcare AI company Harrison.ai has built an AI system that effectively serves as a "spell checker" for radiologists — flagging critical findings to improve the speed and accuracy of radiology image analysis, reducing misdiagnoses. In the latest episode of NVIDIA's AI Podcast, host Noah Kravitz spoke with Harrison.ai cofounder and CEO Aengus Tran about Read article >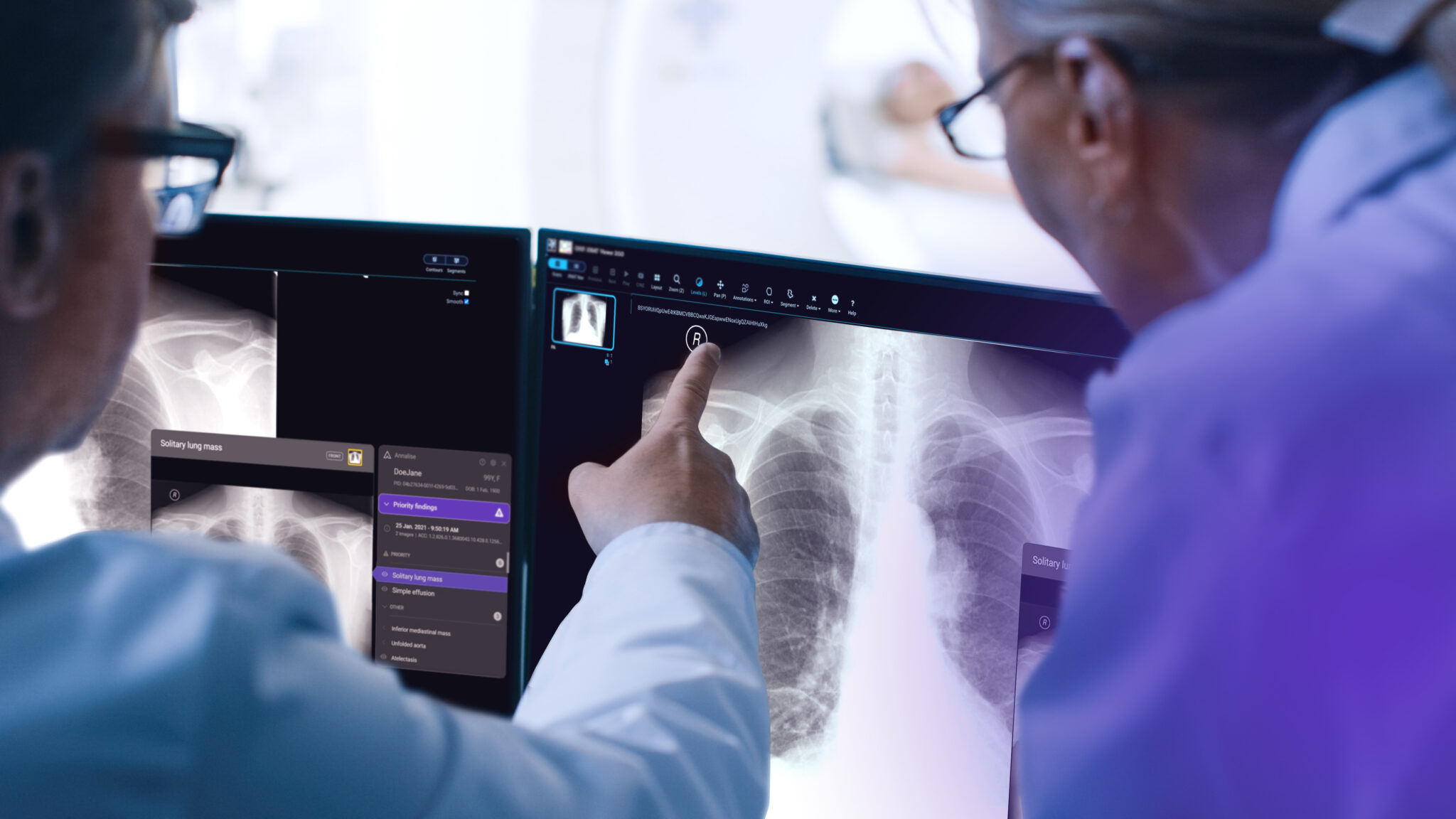 Clinician-led healthcare AI company Harrison.ai has built an AI system that effectively serves as a "spell checker" for radiologists — flagging critical findings to improve the speed and accuracy of radiology image analysis, reducing misdiagnoses.
In the latest episode of NVIDIA's AI Podcast, host Noah Kravitz spoke with Harrison.ai cofounder and CEO Aengus Tran about the company's mission to scale global healthcare capacity with autonomous AI systems.
Harrison.ai's initial product, Annalise.ai, is an AI tool that automates radiology image analysis to enable faster, more accurate diagnoses. It can produce 124-130 different possible diagnoses and flag key findings to aid radiologists in their final diagnosis. Currently, Annalise.ai works for chest X-rays and brain CT scans, with more on the way.
While an AI designed for categorizing traffic lights, for example, doesn't need perfection, medical tools must be highly accurate — any oversight could be fatal. To overcome this challenge, annalise.ai was trained on millions of meticulously annotated images — some were annotated three to five times over before being used for training.
Harrison.ai is also developing Franklin.ai, a sibling AI tool aimed at accelerating and improving the accuracy of histopathology diagnosis — in which a clinician performs a biopsy and inspects the tissue for the presence of cancerous cells. Similarly to Annalise.ai, Franklin.ai flags critical findings to assist pathologists in speeding and increasing the accuracy of diagnoses.
Ethical concerns about AI use are ever rising, but for Tran, the concern is less about whether it's ethical to use AI for medical diagnosis but "actually the converse: Is it ethical to not use AI for medical diagnosis," especially if "humans using those AI systems simply pick up more misdiagnosis, pick up more cancer and conditions?"
Tran also talked about the future of AI systems and suggested that the focus is dual: first, focus on improving preexisting systems and then think of new cutting-edge solutions.
And for those looking to break into careers in AI and healthcare, Tran says that the "first step is to decide upfront what problems you're willing to spend a huge part of your time solving first, before the AI part," emphasizing that the "first thing is actually to fall in love with some problem."
You Might Also Like
Jules Anh Tuan Nguyen Explains How AI Lets Amputee Control Prosthetic Hand, Video Games
A postdoctoral researcher at the University of Minnesota discusses his efforts to allow amputees to control their prosthetic limb — right down to the finger motions — with their minds.
Overjet's Ai Wardah Inam on Bringing AI to Dentistry
Overjet, a member of NVIDIA Inception, is moving fast to bring AI to dentists' offices. Dr. Wardah Inam, CEO of the company, discusses using AI to improve patient care.
Immunai CTO and Cofounder Luis Voloch on Using Deep Learning to Develop New Drugs
Luis Voloch talks about tackling the challenges of the immune system with a machine learning and data science mindset.
Subscribe to the AI Podcast: Now Available on Amazon Music
The AI Podcast is now available through Amazon Music.
In addition, get the AI Podcast through iTunes, Google Podcasts, Google Play, Castbox, DoggCatcher, Overcast, PlayerFM, Pocket Casts, Podbay, PodBean, PodCruncher, PodKicker, Soundcloud, Spotify, Stitcher and TuneIn.
Make the AI Podcast better. Have a few minutes to spare? Fill out this listener survey.