Autonomous Driving, AI System on a Chip, Drug Discovery Firms Among Top Funded  
By John P. Desmond, AI Trends Editor   The top-funded companies on the recently-released list of top 100 most-promising AI companies to watch from CBInsights, a market intelligence company based in New York, include companies offering autonomous driving software, an AI System on a chip, endpoint security with AI, and a drug discovery company.   The list, selected from […]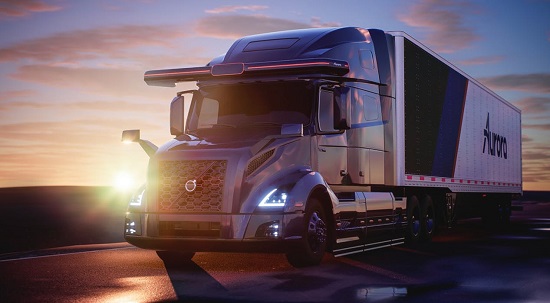 By John P. Desmond, AI Trends Editor  
The top-funded companies on the recently-released list of top 100 most-promising AI companies to watch from CBInsights, a market intelligence company based in New York, include companies offering autonomous driving software, an AI System on a chip, endpoint security with AI, and a drug discovery company.  
The list, selected from a base of 6,000 companies, is based on business relations, investor profile, news sentiment analysis, R&D activity, a proprietary scoring system, market potential, competitive landscape, team strength and tech novelty, according to an account in TechRepublic.  
"This year's cohort spans 18 industries, and is working on everything from climate risk to accelerating drug R&D," stated CB Insights CEO Anand Sanwal. Companies on last year's list went on to raise $5.2 billion in additional financing, including 16 of over $100 million each. Some companies exited via merger or acquisition, IPOs or SPACS. (See related coverage of SPACs in AI Trends.) "As industry after industry adopts AI, we expect this year's class will see similar levels of interest from investors, acquirers and customers," Sanwal stated. 
Here are details on a selection from the top 10 of total disclosed funding of the AI 100 compiled by CB Insights:  
Aurora Innovation Acquired Uber's Autonomous Driving Platform  
Aurora Innovation, a company developing autonomous driving software focused on trucks, has raised $1.15 billion. Based in Mountain View, Calif., the company was founded in 2017 by Chris Urmson, Drew Bagnell, and Sterling Anderson. Its partners include Amazon and Hyundai Group.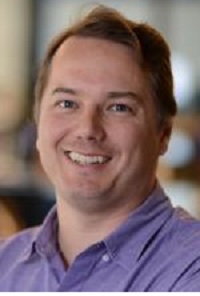 In 2020, Aurora acquired Uber's self-driving division, according to an account in the Pittsburgh Post-Gazette. At the same time, Uber invested $400 million in Aurora. The company is developing the Aurora Driver autonomous driving platform.   
Chris Urmson, CEO of Aurora and a cofounder, was part of the Carnegie Mellon University team that first built autonomous vehicles to traverse desert lands and later urban environments. The decision to found Aurora was a bit like "fortune cookie wisdom," Urmson stated at a recent webinar led by the Pittsburgh Technology Council.   
Urmson, who was also involved in Google's self-driving project, left the search engine giant and decided his next step was to "do something important with good people." He teamed up with Anderson, who had worked on Tesla's self-driving projects, and Bagnell, a fellow CMU alum and one of the first people involved in Uber's ATG.  
Volvo Group recently selected Aurora to help accelerate the commercialization of autonomous trucks, according to an account on the Aurora blog. "Our first commercial truck with Volvo will be adapted to the requirements of the Aurora Driver, and tailored to the demands of an autonomous hub-to-hub use case," stated Anderson, author of the post. "These trucks will combine the best of Volvo's technology with the Aurora Driver." 
Horizon Robotics Makes a Specialized AI SOC 
Horizon Robotics, based in Beijing, China, makes a specialized AI system-on-chip (SOC) for what the company calls the "Smart Mobility" market. Founded in 2015, the company has raised $1.6 billion. Its Brain Processing Unit chip originated in 2017 and is now in its fourth generation, according to the company website. It is now integrated into the Journey 3 automotive grade SOC.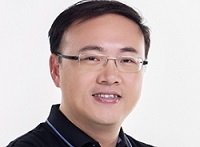 In June 2020, AI engineers from Horizon won first place in four out of five of the Waymo open dataset challenges.   
"Horizon Robotics brings the power of AI in an efficient and cost-effective package of AI algorithms, AI processors and AI Toolkits to empower smart mobility around the world," the company states on its website. Also, "We keep in sync with the high velocity of deep learning algorithms development, while harnessing the best of semiconductor technology, to bring about the most efficient AI processing platform architecture." 
The founder and CEO of Horizon is Dr. Kai Yu, a pioneer and leader in deep learning and AI. He was the founder and head of Baidu Institute of Deep Learning; Baidu is the dominant internet search engineer company in China, with features similar to those of Google but with a focus on China.   
SentinelOne Brings AI, Machine Learning to Endpoint Security  
SentinelOne, offering autonomous endpoint security, uses AI and machine learning to thwart known and unknown threats. Founded in 2013, the company has raised $697 million.  
Its products combine autonomous prevention, detection, and response capabilities across endpoints, containers, cloud workloads, and IoT devices in a single platform.  
"Our solution understands in real-time whether there's an anomaly solely through observation and without relying on prior knowledge of whether something is bad or good," stated CEO and cofounder Tomer Weingarten, in an interview for Qualcomm Ventures. "If you're able to react and deflect at scale in real-time, then you have a unique advantage—you have a system that protects from attacks in a manner that no one else does." 
Before SentinelOne, Tomer led product development and strategy for the Toluna Group as a VP of Products. Prior to that he held several application security and consulting roles at various enterprises, and was CTO at Carambola Media.  
In a caution issued to the industry, Weingarten stated in the interview, "Criminal syndicates love cybersecurity because it's more lucrative, harder to pinpoint, and harder to attribute—just a better system for them. This is going to drive a lot of the challenges in securing the enterprise environment, and in turn, the data that all of us store with some of these enterprises."  
insitro: Drug Discovery and Development with AI and Biomedicine  
insitro is a drug discovery and development company that uses machine learning and biomedicine to transform the way drugs are discovered and delivered to patients. Founded in San Francisco in 2018 by Daphne Koller, the CEO, insitro has raised $643 million.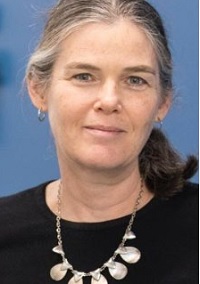 Koller is also a cofounder of Coursera, which she started with Andrew Ng in 2012, and an adjunct professor of Computer Science and Pathology at Stanford University.    
In a letter on the company website, Koller outlines how recent advancements in cell biology and bioengineering are enabling the production of massive amounts of biological data. "It is this observation that lies at the heart of insitro," she states. "We leverage the tools of modern biology to generate high-quality, large data sets optimized for machine learning, allowing us to unleash the full potential of modern computational approaches."  
She sees the commitment and resources required to generate this data of high quality at a large scale is "more than justified by the high costs and low success rates of traditional R&D paradigms."  
The company announced in a press release last year that it has entered into a five-year, discovery collaboration with Bristol Myers Squibb, to focus on the discovery and development of novel therapies for the treatment of amyotrophic lateral sclerosis (ALS) and frontotemporal dementia (FTD). 
insitro was to receive $50 million in an upfront payment and be eligible to receive an additional $20 million in near-term operational milestones, up to $2 billion in more milestones, in addition to royalty payments on net product sales. Bristol Myers Squibb will handle clinical development as well as regulatory submissions and commercialization activities. 
"We believe that machine learning and data generated by novel experimental platforms offer the opportunity to rethink how we discover and design novel medicines," stated Richard Hargreaves, Ph.D., senior vice president, head of neuroscience TRC research and early development, Bristol Myers Squibb. "There is an unmet medical need for therapies to treat ALS and FTD and we are excited by the prospect of working with insitro's team towards our shared goal of identifying transformative treatments for patients with these devastating diseases." 
Read the source articles and information in TechRepublic,  in the Pittsburgh Post-Gazette, on the Aurora blog, at Qualcomm Ventures and in a press release from insitro.